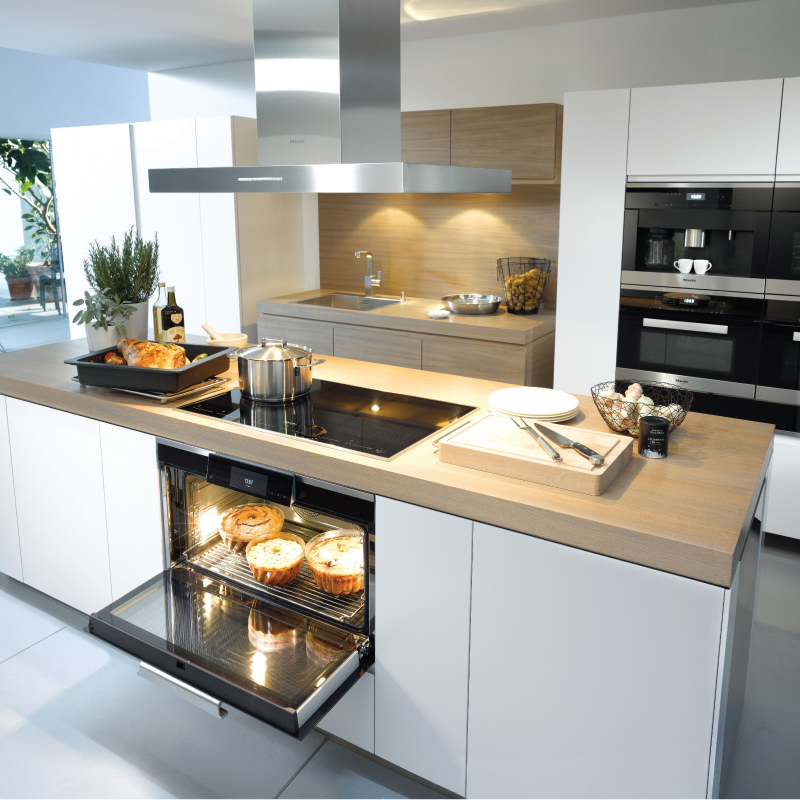 Discover the new!
Six of the very best brands available today, Miele, Neil Perry kitchen, Blanco, Villeroy & Boch, Hansa and Cristina. It would be difficult to consider anything less for your home than these iconic brands.
Miele represents the very best German engineering while Neil Perry kitchens offers quality balance between Italian manufacture and design flare with the functionality you would expect from world renowned and Australia's most awarded Chef.
Complementing the range of kitchen appliances our premium bathroom range of fixtures from Villeroy & Boch, Hansa, Cristina and Pittella bathroom accessories and vanity basins. The range extends into the laundry with washers and dryers from Miele.